Cyber Monday and its week long extension are here in full force and with that at least a dozen of emails in our inboxes, hundreds of deals waiting for our weary credit cards and hundreds of thousands of packages on the way to online shoppers around the world. The digital relative of Back Friday has spread way beyond the borders of the US since its birth in 2005. Last year saw $7.9 billion in online sales in the States alone, which once again beat the previous year's totals.
Taking a look into the engineering room of the shopping event reveals a complex and precise operation for everyone involved from the warehouse over to the transport and the delivery to the customer. Let's take Amazon as an example: Globally, the site serves 310 million active customers. SMBs on the US site sell an average of 4,000 items per minute, or 5.7 million items on a regular day. If you compare that to the 175 million items sold on 2018's Cyber Monday – you can see that a comprehensive toolset is needed to handle such operations at scale.
If your team manages a supply chain, operates a logistics service, or manages any system that depends on the timely, accurate movements of goods and services, you can relate – and appreciate the promise of end-to-end visibility in that system. This is where HERE Tracking comes into play – our platform for deploying and building tracking solutions for logistics and supply chain operations within the HERE ecosystem. To make it easier to get you started, the HERE Tracking platform-as-a-service is now available through the AWS marketplace. No matter the size of your company – a start-up or an enterprise, you can adapt HERE Tracking to your use case. Sign up for a free account and you can use HERE Tracking for 90 days to see how it works and understand whether its capabilities are right for your company. Head over to the AWS Marketplace to get started.
Anyone on AWS, regardless of technical expertise, can accurately evaluate the HERE Tracking PaaS. So, even if you don't have tracking hardware, we offer an app to use your phone as a tracker, with options configurable through our web dashboard at app.tracking.here.com.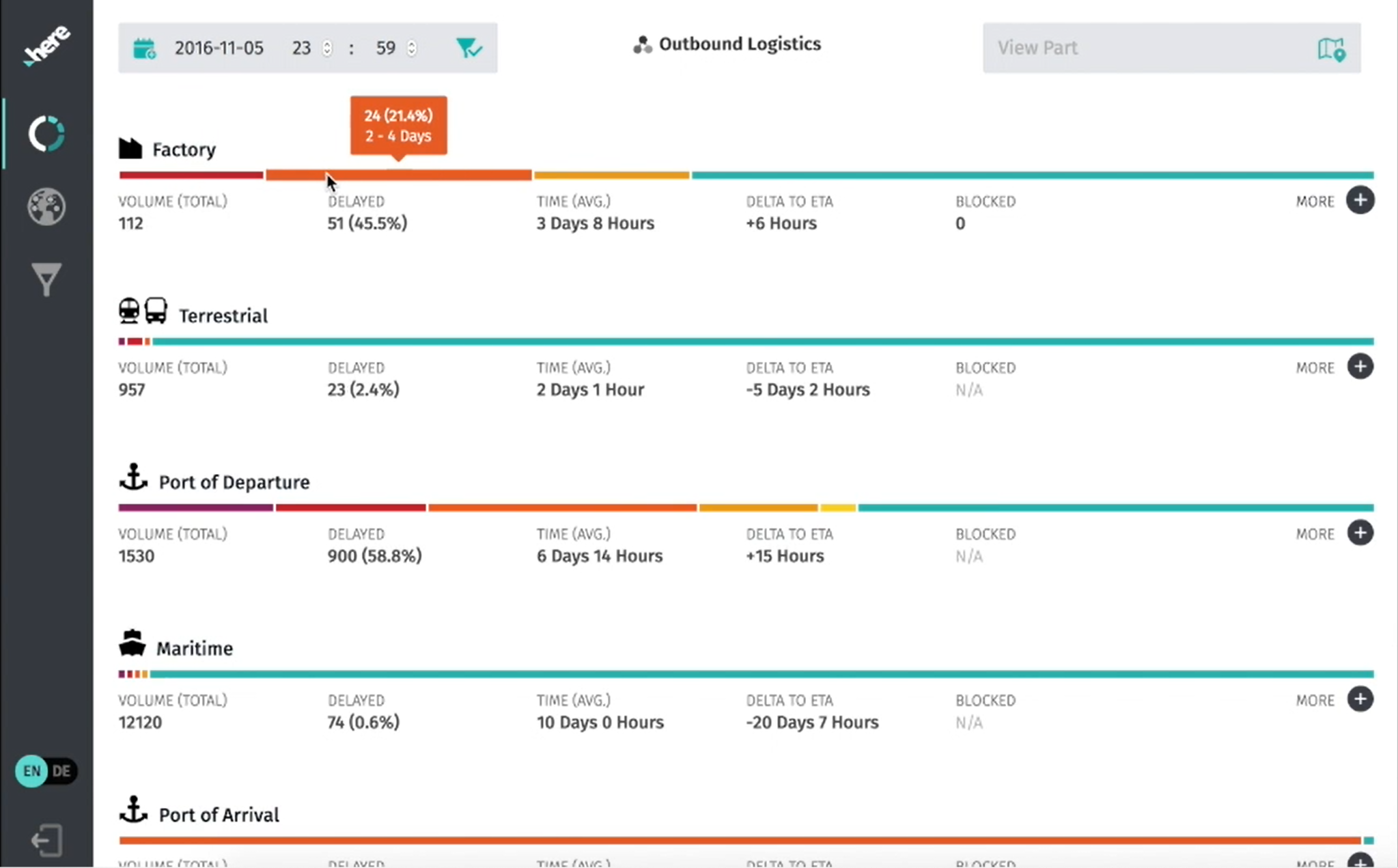 This dashboard also showcases the breadth of HERE Tracking's features: current and historical visibility, indoor and outdoor tracking, geofencing and notifications, and the use of location data to add context to information being reported from a tracker. After all, the best way for AWS users to make informed decisions about a product is to have the opportunity for gaining hands-on experience with it.
See HERE Tracking in the AWS marketplace to get started. Comment below with any questions or feedback.