Have you ever wondered where your car, the power tool you think your cousin may have borrowed or virtually anything that you own is right now? It can be nerve-racking to try to find these, especially when someone else may have borrowed and taken them. Now imagine this at scale… people have gotten so used to loss that it has a business term—shrinkage. But does it have to exist?
We developed HERE Tracking because we wanted to create a tool that would make sense of the billions of moving objects around the world. By putting those movements into context, we can better understand the "where", the "why", the "when", and sometimes even the "who". We wanted to provide our developer community, partners, and customers the tools to create these solutions quickly—and have a platform where all the tedious parts of the development process have been taken care of.
So, that's the cliché, but really: what are we providing you? This is probably a good time to dive into our developer documentation, but here's the high-level overview. We're providing the entire middle of the stack, and we've even included reference applications you can use to test the system or build on to create a customized solution.
Let's take a closer look at the reference applications. Register an account on tracking.here.com to get started, and download the HERE Tracker app from the Google Play store to start out creating some test data. In the web app, use the Device Management screen to add a new device.
HERE Tracking is designed to work with all kinds of IoT devices, but for simplicity's sake, choose to add an Android tracker and create a new ID. Scan the QR code using the HERE Tracker app on your phone and specify the update interval you want. You'll start getting data from the app pretty much immediately.
To request data from the tracker yourself, you'll need an access token:
With this token, you can now connect to the shadow endpoint to retrieve data about the device you've registered by including its ID in the URL:
The response will look something like this:
It should all be fairly self-explanatory. You get back a timestamp (from the Unix epoch, in milliseconds), the reported position, and the degree of accuracy. The "payload" is user-defined: for the reference application, we report information about the battery charge and the temperature, but you can include any data you want. This opens up opportunities for analytics, or for adding location to any telemetry already being reported by your IoT devices.
We intend for HERE Tracking to be as flexible as possible, and a rich partner ecosystem allows you to quickly source connectivity, device, or even SoC/chipset solutions at scale. From that starting point, and the super-efficient HERE Positioning stack, you can connect, monitor, and analyze whatever you want.
For example, here are some things we've done:
Tracking 50 runners at the Berlin Marathon using only smartwatches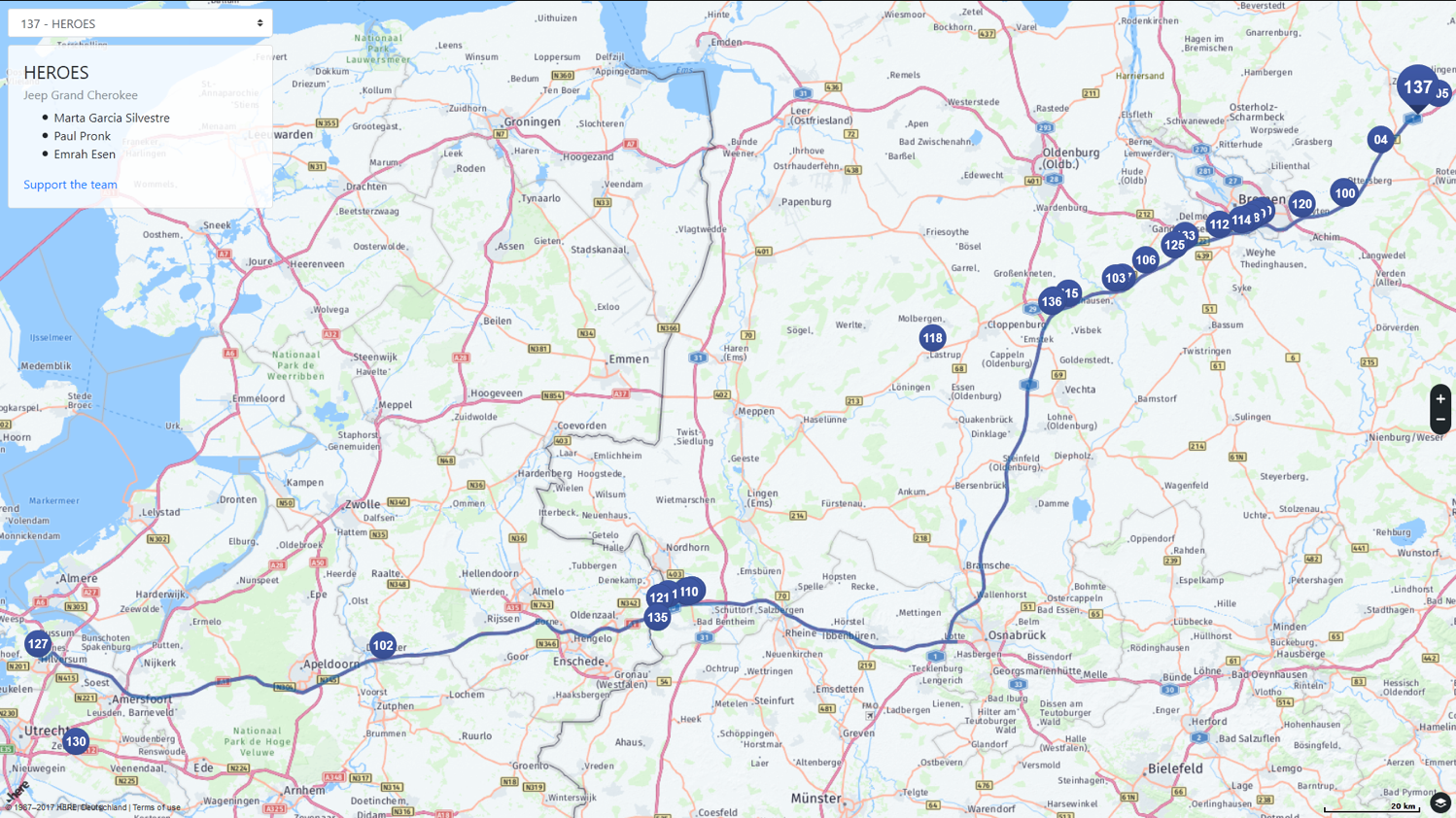 Putting the cars in the Noordkaap rally on a map for spectators to follow
A heatmap of the activity at our demo kiosk at CES 2018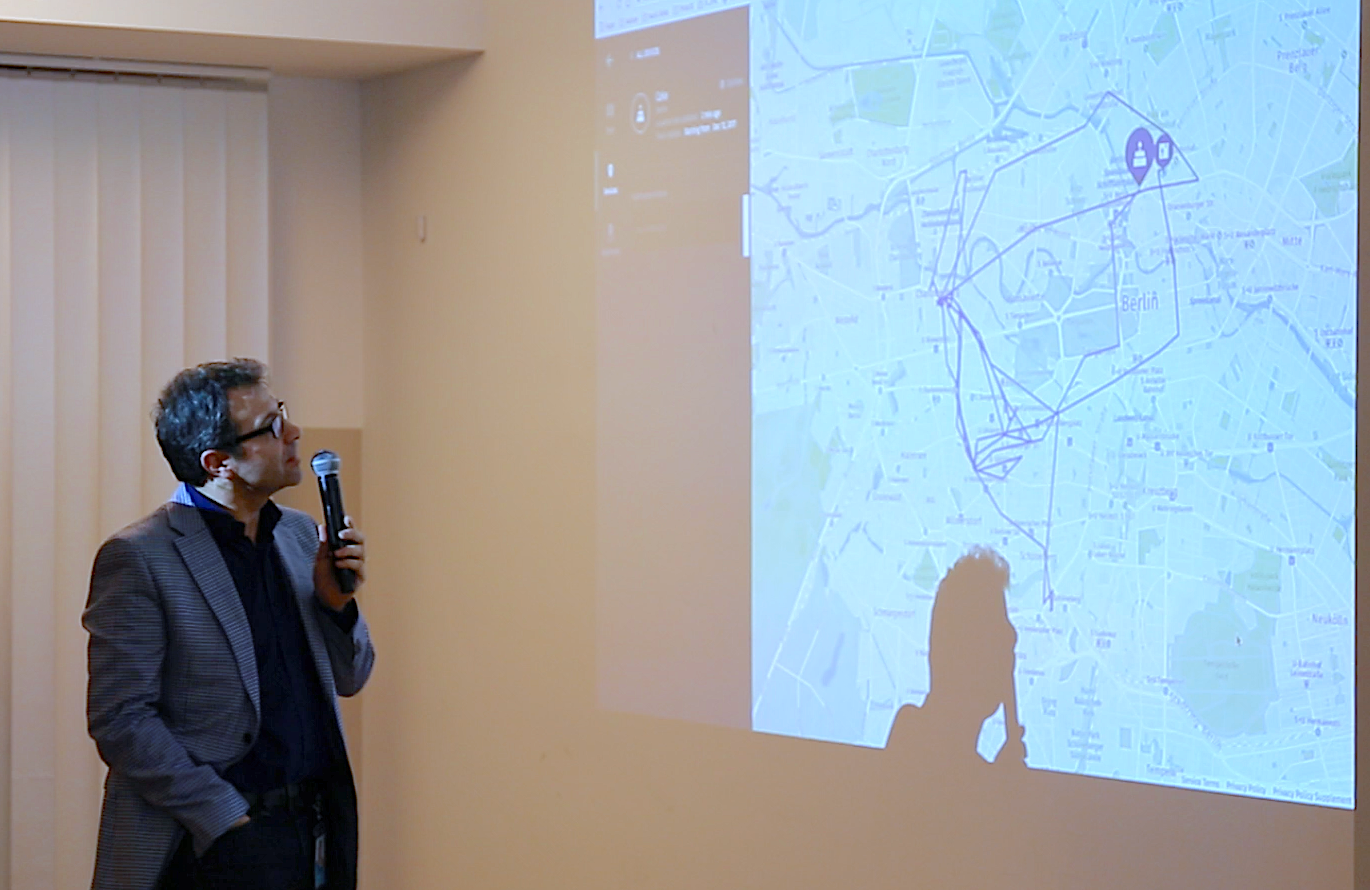 Making sure the cake at our launch party got there on time

What will you do with HERE Tracking? Come and check out the product at http://tracking.here.com/ and take advantage of our 90 day free trial!