Raw data has little value nowadays. For example, no matter how many sensors your telematics data sources have, the data is not valuable if it is not put in context. This is why at Raxel we combined telematics data with HERE location services to study drivers' behavior and eventually increase driver safety. I'd like to share with you how we did it.
Introduction into telematics
At Raxel, we use smartphone sensors to collect location data and movement data. Then this data is coming to the Raxel platform where we process, enhance and enrich the data and interpret it into driving behavior and lifestyle data. Simply put, we combine telematics data sets with a number of HERE location data sources like the mobile SDKs. More on that below.
How we turn raw data into useful data
Telematics has several components: (1) data source, which can be a smartphone, on-board diagnostics dongle, Blackbox, etc. in another words, it is a device with sensors that can provide users with information; (2) Telematics platform that receives data from data source and processes this data to use it as a product (for example Fleet management solutions, usage-based insurance, etc)
Raw telematics data doesn't have any particular value for insurance companies on its own. Insurers use the outcome of the analysis of those datasets. Smartphones nowadays have more than 10 different sensors. However, for insurance product we collect only GPS, Accelerometer, Gyroscope, Compass and Barometer sensor data.
As a next step we interpret this data into trips data and driver behavior data. Given our background and experience with insurance companies and universities, we know how different patterns have impact on e.g. the probability of road accidents. Using these correlations, we differentiate drivers by different risk groups from bad (score 0) to good (score 100) drivers. Insurance companies then use these groups to define a different activities and discounts for each of the driver groups.
How it works
We use location data across all our product: (1) to show app users their trips on a map, (2) to enhance and enrich sensors data, (3) data analytics and risk assessment (4) reporting.
Location data is key in telematics as it provides information such as driving speed, the types of roads commonly used, road surface condition data, route and the time of day the vehicle is most often in operation. These data is captured and analyzed to understand driving pattern and behaviors. In our product we use:
HERE mobile SDKs
HERE Location Services such as Mapping, Routing and Geocoder, but most importantly are:

HERE Speed Limits
Road Match Extension (Match the GPS traces to the HERE road network to get the most probable routes for your vehicles and detect illegal maneuvers.)
The HERE location platform contains rich semantic information about the roadways beyond what can be grafted by tracking moving vehicles, including speed limits, rules of the road, and road surface condition data. This can be combined with driver data to create a more realistic picture of how cars move, and why drivers make decisions. Based on the driver behaviors, we are able to provide real time alerts and hazard warnings to improve safety and reduce claim volumes.
For our product, driving behavior data doesn't have value without location data, and vice versa. For example, you know that driver had a rapid acceleration.? If you don't have location data - you will mark it as aggressive maneuver, but what if it happened on a highway? – probably the driver just reached a comfortable speed and continue his trip. So, this event can't be recognized as a dangerous event.
Another case – if it happened on intersection. – it might be a case when driver tried to pass the intersection on a yellow or red traffic light.
The similar story with speeding. You can't detect speeding without having a precise speed limits data on a particular part of the road.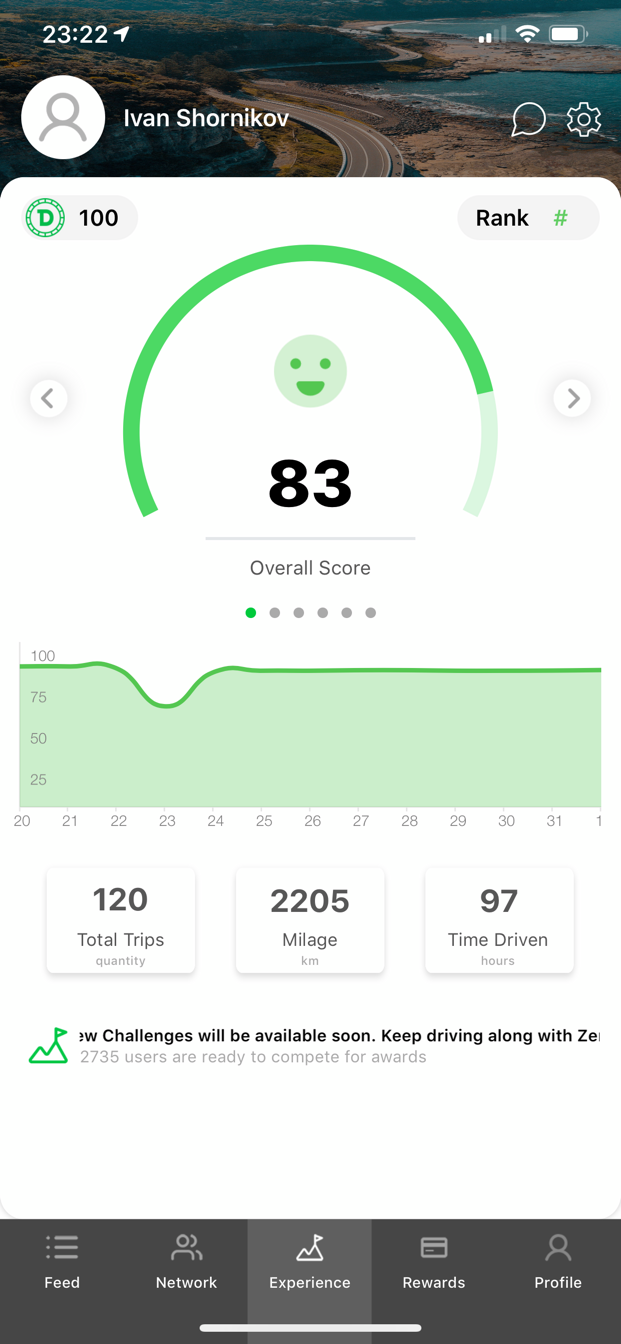 Practical examples from our customers
Telematics enable insurance companies to run new products: for example "pay per km" product – when you pay for insurance small amount of money for driven km and don't pay when the car is parked, "on-demand" product – to buy insurance when you really need it.
To improve claims management – insurance company has detailed information about accident, to reduce acquisition cost – product "Try before you buy" when a user who is not an existing customer can download app, check driving behavior and get a special terms for insurance without having history with a particular insurance company.