Was that just another snowstorm? How did it stack up to prior years? Hard to tell? 
Answering questions like these are why we are sharing this map with you. The team over at ZCreative Labs worked with the HERE XYZ Data Storage Hub to create this great visualization of historical and current snowfall data.  Whether you are looking for fresh snow powder or the confidence that there will be little snow for your next cross country December tour, you can quickly get an idea of where to go with this map.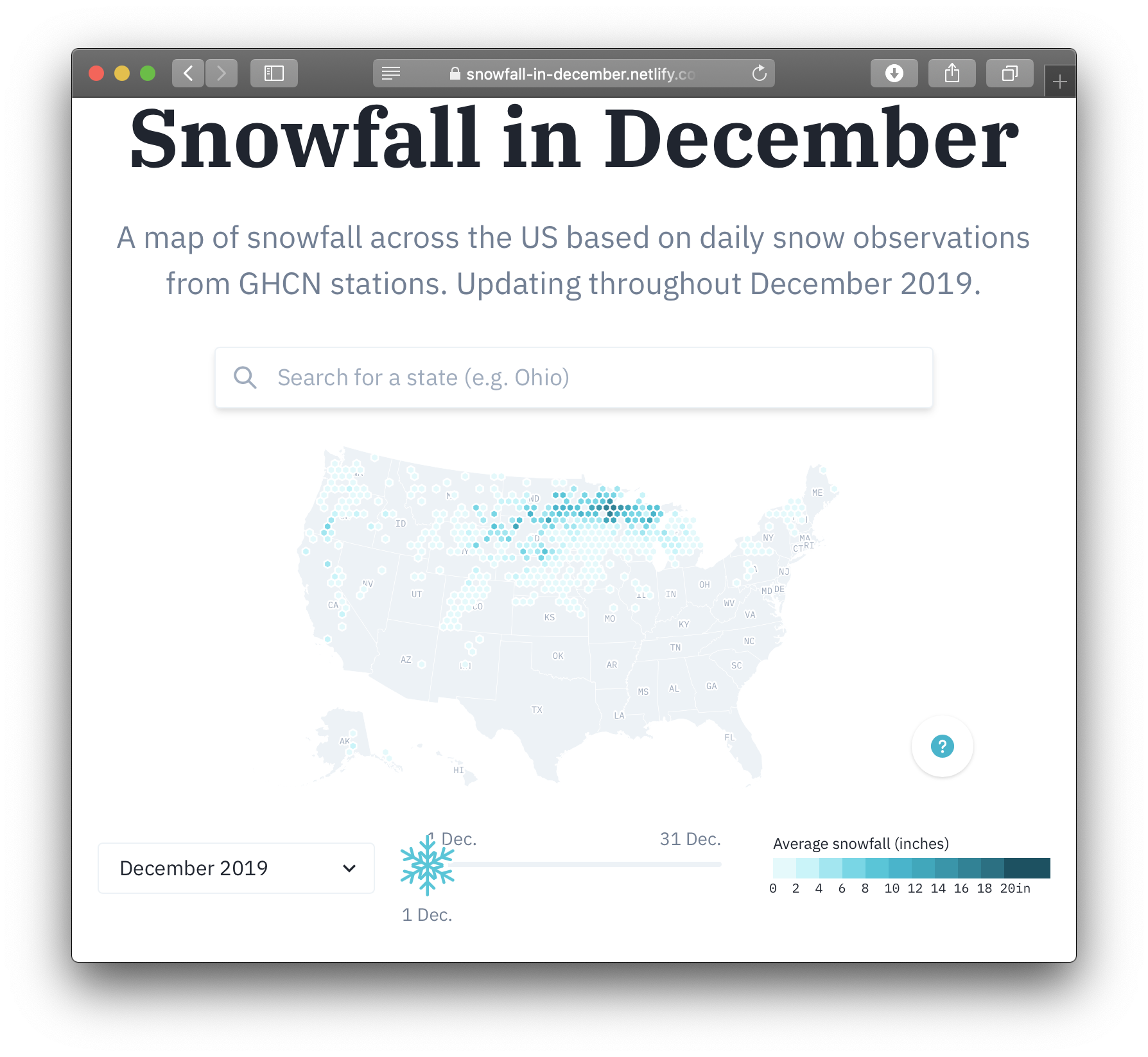 Powered by the NOAA historical data archive called GHCN, the team worked hard to combine all the current and historical datasets into an XYZ Hub Space to create this map; helping compare past snowfall against the current conditions.
Looking for snow? Wyoming, Montana and Utah are likely going to be your best bets for Christmas snowfall this year. You never know! Just like the stock market, "past performance does not guarantee future results".  We will all just have to check back and see as the month progresses. Check out the map for yourself.
Ps - Granted the production map is focused on December, but during development the team hacked the data to show the beginning of the 2019 Thanksgiving break (November 27th). It turns out the highest amount of snowfall in the USA for that day was in North Lake Tahoe (likely Soda Springs Ski Resort) receiving 28 inches of snow in a 24 hour period! (See below for a screenshot)