HERE has once again raised the bar and pulled ahead of Apple, Google, Mapbox and TomTom taking the top spot in the OMDIA location platform index. The independent experts voted us the world's best location platform – we have, you, our developer community, to thank for this great achievement.
OMDIA, formerly known as Ovum, is an industry analyst firm that has more than thirty years' experience in technology and communications. Its location platform index assesses the major players in the location platform market, with a particular focus on mapping and navigation.
We are the highest-ranking vendor in the report with an overall score of 7.49 out of a possible 10. Omdia describes the strengths of HERE that include our developer reach and partner network, particularly in Asia with Mitsubushi Corp. and Japan's largest telecom provider, NTT, now as equity investors in HERE.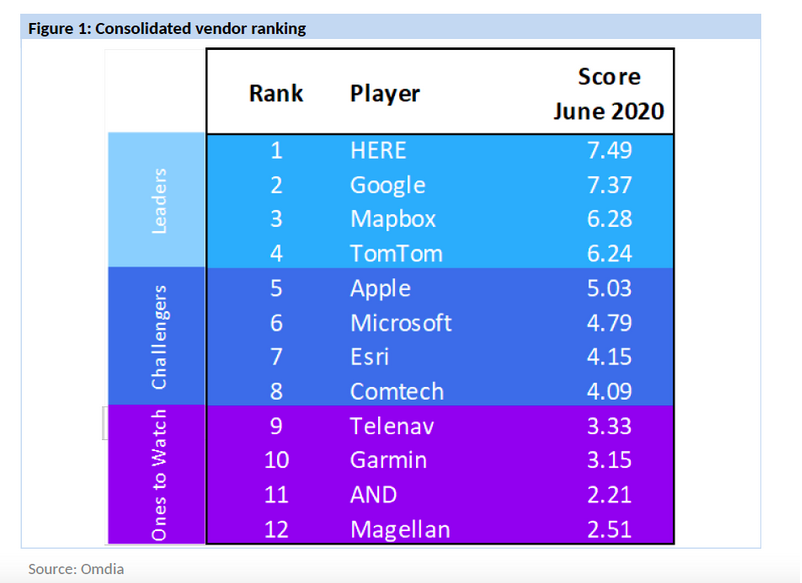 "HERE is known for its strong position in the automotive industry and its prowess in HD mapping and ADAS. But what is perhaps less conspicuous is the progress HERE is making in other verticals including logistics, telecommunications, retail and media," said Eden Zoller, Omdia Chief Analyst.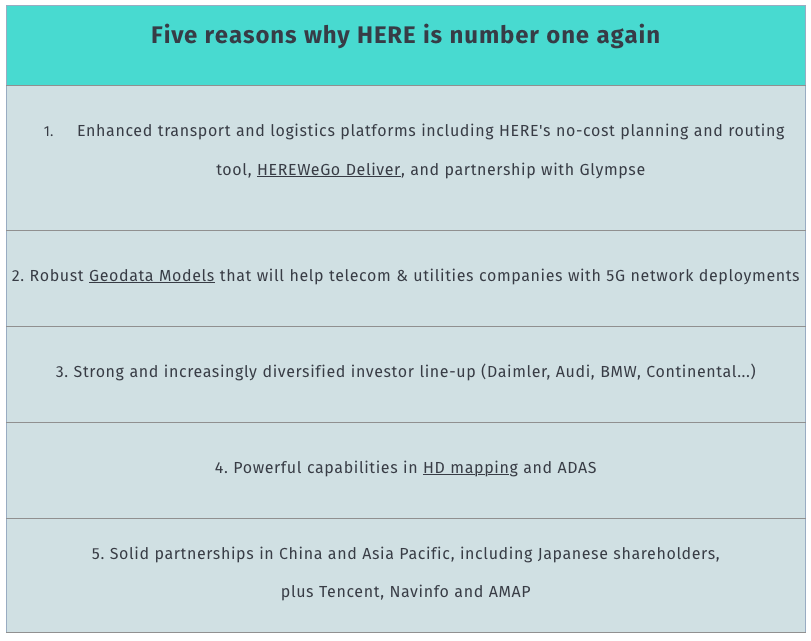 For more information and to download a copy of the OMDIA Location Platform Index, June 2020, go to: http://here.com/omdia-2020-platform-report
Join our best in class platform – all you need is your freemium account. We can't wait to see what you create!