Streamline your development workflow using Postman
HERE's RESTful APIs provide a wealth of map data that enables you to create amazing applications. But how can you easily build, chain, and test your requests while viewing the returned responses?
Postman is powerful and easy-to-use HTTP client that helps you get the most out of working with our APIs. Thanks to its clean and intuitive interface, you can quickly modify parameters and their associated values. Postman's low learning curve means you spend less time fine tuning your requests and more time creating the next big thing. To help you better work with the map data exposed by our APIs, we've created a series of Postman collections and shared them with the GitHub community at https://github.com/heremaps/postman-collections.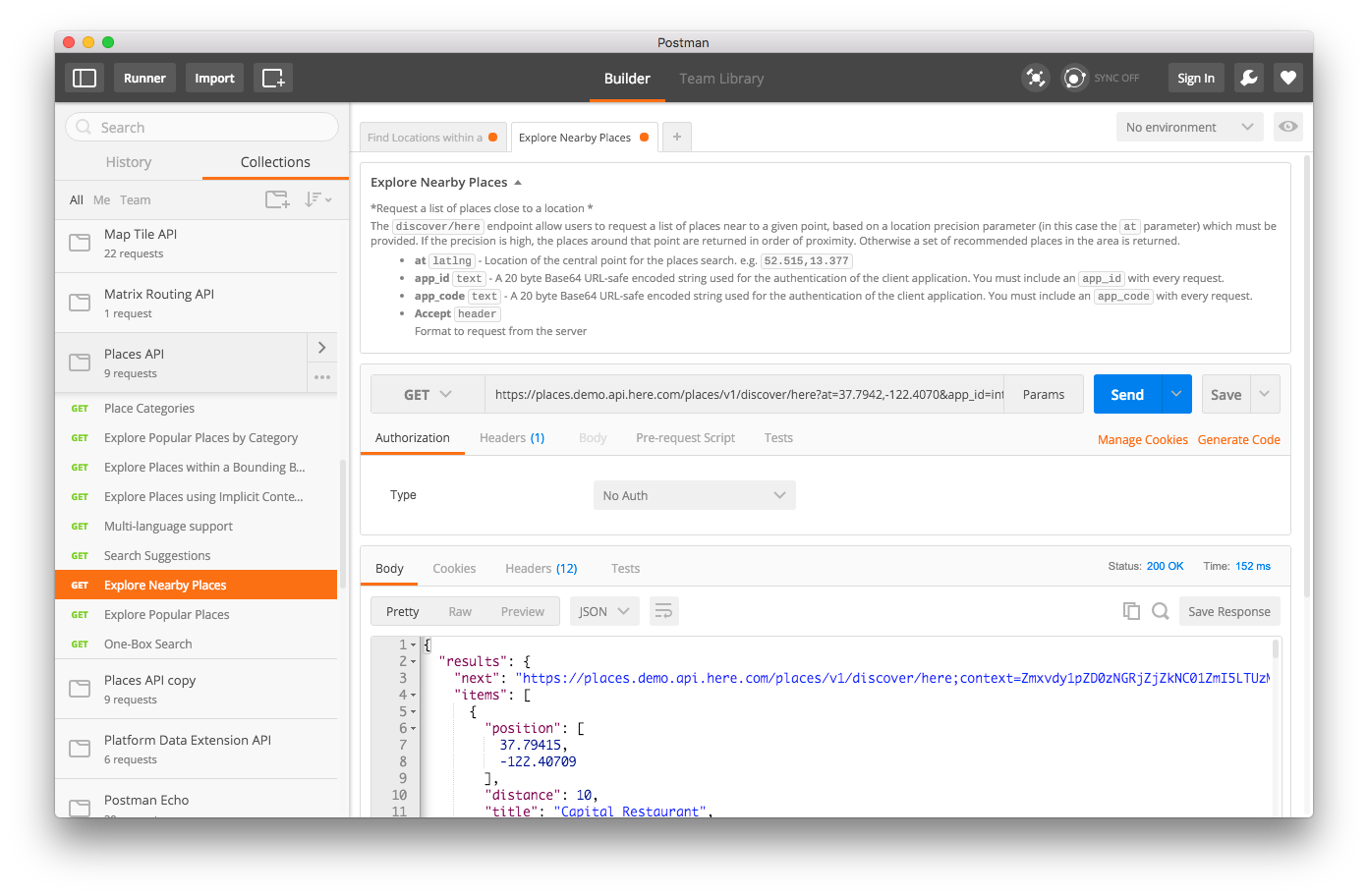 For each API, we've created a collection of example requests that cover the major use cases. Each request in a collection comes with a brief description of the endpoint, its parameters and the expected values.
Currently we offer Postman collections for the following:
REST APIs:

Batch Geocoder API
Geocoder API
Map Image API
Map Tile API
Places API
Public Transport API
Routing API
Traffic API
Venue Maps
Weather API

Platform Extensions:

Custom Location Extension API
Platform Data Extension API
Route Match Extension API
Toll Cost Extension API
Waypoint Sequence Extension API

Legacy APIs:

Enterprise Routing API
Matrix Routing API
Keep in mind that in order to obtain a response using these collections, you'll need to sign up for a set of credentials from the Plans page. For complete instructions on downloading and importing the collections into your Postman client, visit https://github.com/heremaps/postman-collections. We hope these collections help speed up your workflow.
top