Maps for #SafeCities
It was an honor for HERE to be invited to participate as a community partner for the #SafeCities Hackathon, a program for the United Nations Entity for Gender Equality and Women's Empowerment (UN Women).
The #SafeCities Hackathon is a two-day event that aims to find innovative mobile solutions for women's safety in our cities. Students and professionals alike were asked to "hack for good" for 24 hours straight to develop mobile app features that address the risks of sexual violence against women and girls in public spaces.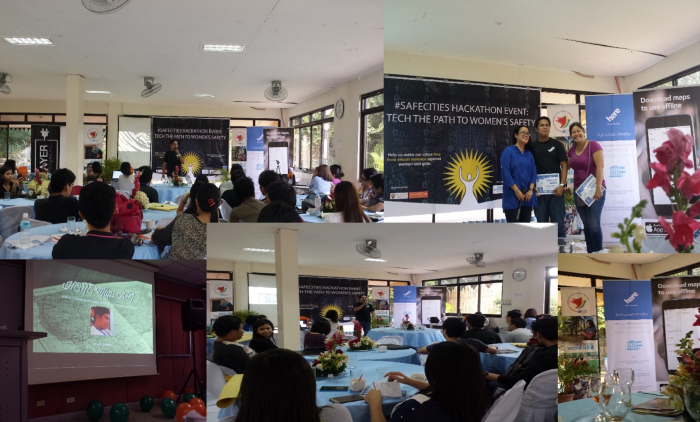 At this event we were invited to speak about HERE Maps and to offer mentorship for all participants who want to use the HERE Maps APIs at the #SafeCities Hackathon. In addition to the HERE APIs, participants, most of whom were from schools in the Manila area, were also able to use Datalens for data visualization and analytics.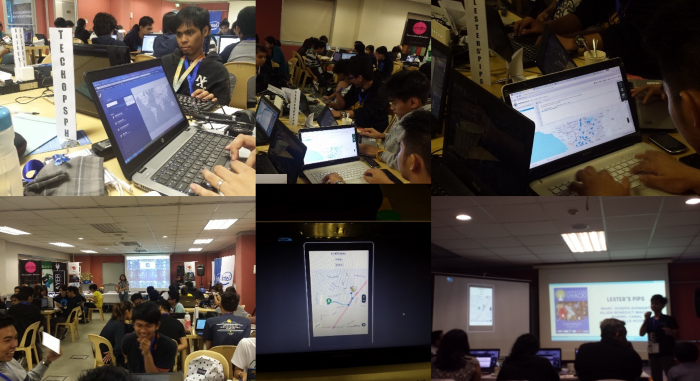 After the hackathon, all of the participants were given a chance to present their applications to a panel of judges from UN Women, Quezon City Representatives and other experts. We are pleased to say that the team "Lester Pip's" received first place from the student category, one of the four teams that used the HERE APIs.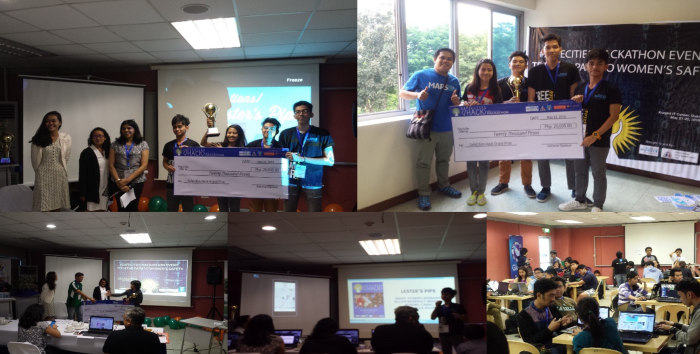 Lester Pip's created an application called "ScAFE". The main function of ScAFE is to provide the user with a turn-by-turn route to a safe place, such as to the nearest local police station or a place where she can call the police or security. At the same time it can send a notification to the user's chosen contact person, as well as triggering the phone's loudest ringtone to attract attention.
Congratulations to Lester Pip's and all the other participants in this year's competition!
top