Work with data faster
Manage large volumes of geospatial data efficiently without having to set up tooling or infrastructure. 
Update data in real-time
Edit your data as you go and see your changes reflected immediately without having to wait. 
Maintain your workflow
Built on open standards and open principles, HERE Data Hub gives you the ease and flexibility of using your existing tools.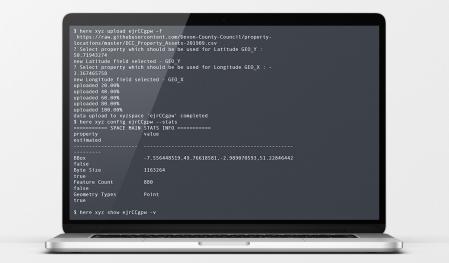 Manage your data
Upload gigabytes of data in different formats using our flexible HERE Data Hub CLI. Store, organize and retrieve data in near real-time with a powerful REST API for greater control and convenience.
Visualize data directly
Display your geospatial data with the HERE Maps API for Javascript integration with HERE Data Hub. Run server-side clustering to display heat maps, hexbins, point clusters and quadbins. Easily filter large datasets to only get what you need.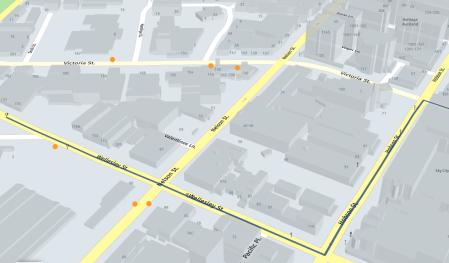 Build apps
Combine the data management capabilities of HERE Data Hub with our Location Services such as geocoding, routing and traffic to build location-centric applications with your own data.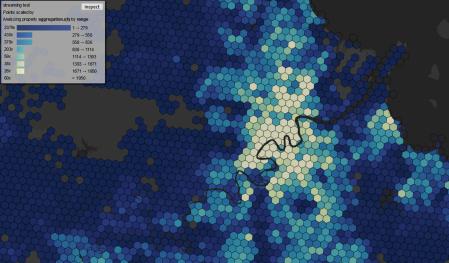 Control large datasets
Advanced features such as on-demand indexing, virtual spaces, schema validation, clustering and spatial search give you the convenience and flexibility of working with very large datasets.
Features and capabilities
Quickly upload gigabytes of data in different formats including CSVs, shapefiles and streaming data with the flexible command line interface and convert them to GeoJSON with ease.
Interact directly with data stored in the geospatial repository, using API endpoints and any tool of your choice to upload, download and render data. Read, write, update and delete features with the API for greater control.
Create spaces, add and delete features, as well as search by bounding box or tags. Enable the efficient use of geospatial data for large data sets in our secure repository.
Retrieve data efficiently with tags, without querying the entire data set. Style your data as you like by using different tags to accommodate different subsets of data.
Connect and update data directly using the QGIS plugin. Publish your work and analysis in vectorized format. Upload public and personal data into QGIS for further analysis.
Filter data by requesting features from the Data Hub API, based on the data value properties. Automatically track and index properties as you upload them to be more efficient in downloading what you need.
Allow users to enter multiple spaces with one ID for easy collaboration. Bundle your spaces and work on them as one. Write changes back to the original spaces and add properties from one space into the geometries of another space.
Visualize large datasets at low zoom levels by aggregating points. Create a series of hexagon grids based on zoom level and make hexbins via the vector tile service or CLI. We also make quadbins available for larger datasets.
Access common GIS functions via the CLI, based on popular geospatial libraries like turf.js and d3.
Search for features in a space within the radius of a point or within a polygon in another space. View download features for further analysis.
Validate the data in your space by uploading a JSON schema file to describe your data formats. Records that do not match the schema are rejected, thus ensuring that the data stays consistent.
Monitor changes to your space by activating a connector, which tracks and stores every feature modification in a separate space.
Map Gallery
Explore maps built with HERE Studio