GUI map editor
Create interactive custom maps without coding or a back-end infrastructure. Upload large datasets in different formats and geocode to view and edit instantly on a map. Add colors, markers and other design elements for style and publish your map in minutes.
Do more with HERE Data Hub
HERE Data Hub is a real-time geospatial cloud database that makes it easy for developers and cartographers to manage location data. Using a command Line Interface (CLI) and API, you have greater control to create, manage and publish sophisticated maps.
Features and capabilities
Style data
Customize the look and feel of maps using an intuitive graphical interface. Choose from different base map styles and customize colors, label text, lines, markers and other stylistic elements.
Conditional formatting
Use your data attributes to create rule-based styling for fast and effective customizations on the map.
Interactive cards
Create interactive cards to describe features to the user when they select a point, line or polygon on the map. Easily drag and drop the properties to display and re-order the list.
Create legends
Automatically create legends based on the properties or features in your dataset to explain your map.
Edit maps by adding geometry
Add features such as points, lines or polylines to your map, and highlight areas with markers, icons and text labels. Easily edit custom geometry by moving and reshaping. Any edits are automatically updated on your published map.
View data on a map or table
Upload datasets to the web app or drag and drop files directly onto your map for faster interaction. Switch between map and table view to easily explore and edit data. 
Publish your map in minutes
Publish your map in two clicks. Keep it for private use or share it with the world. Leverage an automatically generated URL or embed HTML code directly on your website to display your map inline.
Map Gallery
Explore maps built with HERE Studio and HERE Data Hub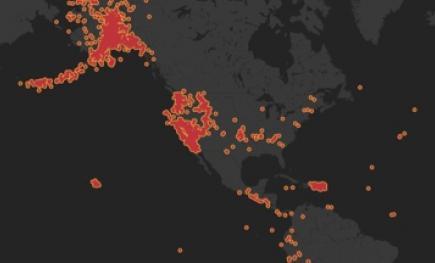 Mapping seismic activity
The most active earthquake locations mapped with no coding required.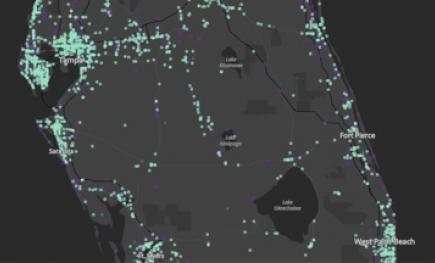 Vehicle and pedestrian collisions
Pedestrian accidents mapped according to location and time of day.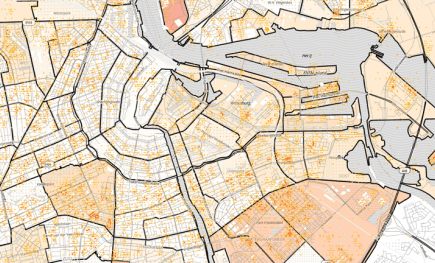 Green Amsterdam
Mapping solar installations and trees by neighborhood.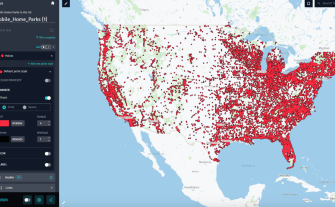 Learn how to make a custom map
Learn directly from a developer on the simple process of creating and customizing a map with HERE Studio for free.
HERE Studio
See how you can build maps with our intuitive web app. No coding necessary.
HERE Data Hub CLI
Create, manage and access private and open data using this command line tool.
HERE Data Hub API
Learn key concepts, get detailed examples and discover how to use the Data Hub API.
HERE Data Hub API reference
Explore the powerful REST API for accessing geospatial data.
Create a map in five steps with HERE Studio
Find out how to get started with HERE Studio to create custom maps and manage data simply.
Run Circles Around GeoJSON, Beginner to Advanced with HERE Studio and HERE Data Hub
Whether you're new to GeoJSON or a seasoned pro, get up to speed quickly. 
Make a choropleth with qualitative data in HERE Studio
Discover how to create a qualitative choropleth map simply and easily.
Mapping your sport activity with HERE Studio
See how to create a fitness tracker map that styles your route based on your heart rate.
This holiday, use your mapping skills to help out others
Creating a map for the greater good of communities.
Start now for free
Create maps using HERE Studio, HERE Data Hub CLI or HERE Data Hub API.